June Webinar - Valmont Industries: Agile Global Business Operations and Solar Technology
Learning Objectives:
Strategic planning for global expansion.
Sustainable competitive advantage through innovation and new technology.
Expansion of business operations in developing countries.
Summary: 
Valmont Industries, Inc. (Valmont) continues to diversify the global business operations, maintaining a leadership position in its industry. The global expansion includes developing nations such as Brazil and Romania. Through innovation and new technology, Valmont maintains a competitive advantage nationwide and internationally. Solar technology, apps, and sustainable agricultural irrigation systems increase the productivity of farms while reducing the cost of operations. New technology for manufacturing galvanized products ensures the longevity of products that are employed in many industries. Advanced remote platforms are employed by agile teams to communicate worldwide. Internships are offered to students to practice and learn more about industry and business operations in support of the professional growth of future specialists in many regions. Agile business operations, business partnerships, new global supply chains, and communication with stakeholders will be conducted from a new office in Omaha metro area, Nebraska, USA, the headquarter of Valmont, which will be a state-of-art sustainable building.
Panel: 
Valmont Managers from the United States, Brazil, and Romania.
Ben Soliev, International Operations Manager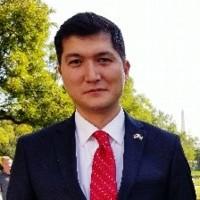 Behzod (Ben) Soliev is International Operations Manager for Irrigation Division at Valmont Industries. At his current capacity, he oversees operation activities internationally working with all international irrigation plants, distribution centers, and global supplier network. He also leads large-scale capital projects globally related to new business development, capacity expansion, supply chain optimization as well as turn-key customer project delivery. Behzod has joined Valmont in 2011 and has worked in different capacities within the supply chain and operations. He is passionate about working with globally diverse teams to develop new opportunities and deliver new solutions. He has a Master's Degree in Business Administration (MBA) from the University of Nebraska at Omaha. He is originally from Uzbekistan and also holds a Bachelor's of Science Degree in International Economic Relations from the University of World Economy and Diplomacy in Tashkent, Uzbekistan.
Fabio Mucin, Director of Operations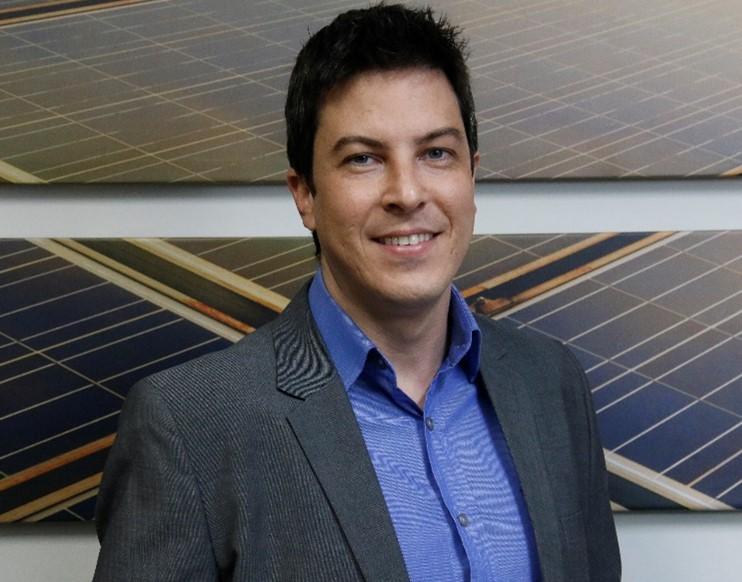 Fabio Mucin is the Director of Operations at Valmont SolarTM Solutions (former Solbras), a Brazilian-based company acquired by Valmont in May 2020. Valmont Solar is an EPC (Engineering, Procurement, and Construction) company focused on distributed generation, being part of the Irrigation Business Unit. He is currently responsible for the Brazilian operations and the company's international expansion, connecting with several business partners and departments in all regions of the globe. He leads the efforts to create the necessary structure for the regions to deliver high-quality photovoltaic solutions, using Valmont's scale to reach +100 countries worldwide. Fabio joined Valmont with the M&A in 2020, but he works in the PV market since 2014, being an ESG enthusiast. Previously he worked 10 years in P&G as a Business Intelligence Manager, having multiple experiences in different brands, media, sales, and shopper psychology. He is an electrical engineer from Universidade de Campinas – UNICAMP (Brazil) and has an MBA in Marketing from Fundação Getúlio Vargas – FGV (Brazil). Before the pandemic, he enjoyed scuba diving and Brazilian Jiu-Jitsu, being a blue belt.
Petre Ciobanu, Territory Sales Manager for CEE Countries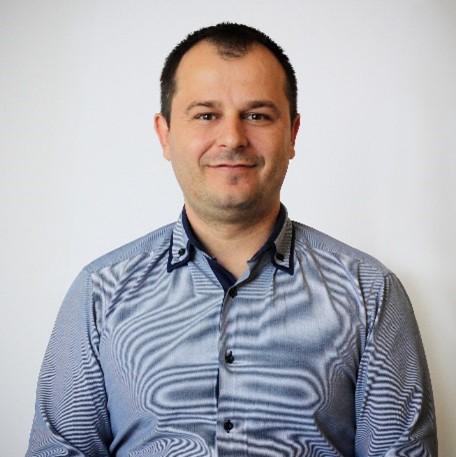 Petre Ciobanu is Territory Sales Manager for Irrigation Division for CEE countries at Valmont Industries Inc. His role is driven to handle and drive dealer network under assigned territory and as well to correlate Valmont team to achieve targeted goals in terms of sales and market presence. He works together with 8 dealers and over 120 dealer employees. Petre also leads international and regional development projects like pricing tools, lean projects for actual SOP (standard operational processes), and pricing business strategies. His focus, in a covered area, is to satisfy customer needs with the goal to achieve turnkey projects for Key Account Customers. It is to mention that during 2018 and 2020 Petre was declared internally best TSM in the region generating outstanding results helping the region to grow rapidly compared with previous years. Petre has joined Valmont in 2013 as Sales Administrator being promoted two and a half years later as Territory Sales Manager and being in the transitioning process of becoming Key Account Manager for Eurasia. He is passionate, he is results-driven and he likes to work with different departments to develop and to learn better customer relations and solutions. He has a master's degree in Marketing and international affairs at University Spiru Haret and he has studied the University of Polytechnic in Bucharest, mechanical profile. Petre is born in the southern part of Romania and he lives near Bucharest since 2013 after graduating master. He is married, their (his and his wife Anca) family's joy is replenished by two kids one girl of 5 years and one boy of 3 years.
It is no longer possible to register for this event